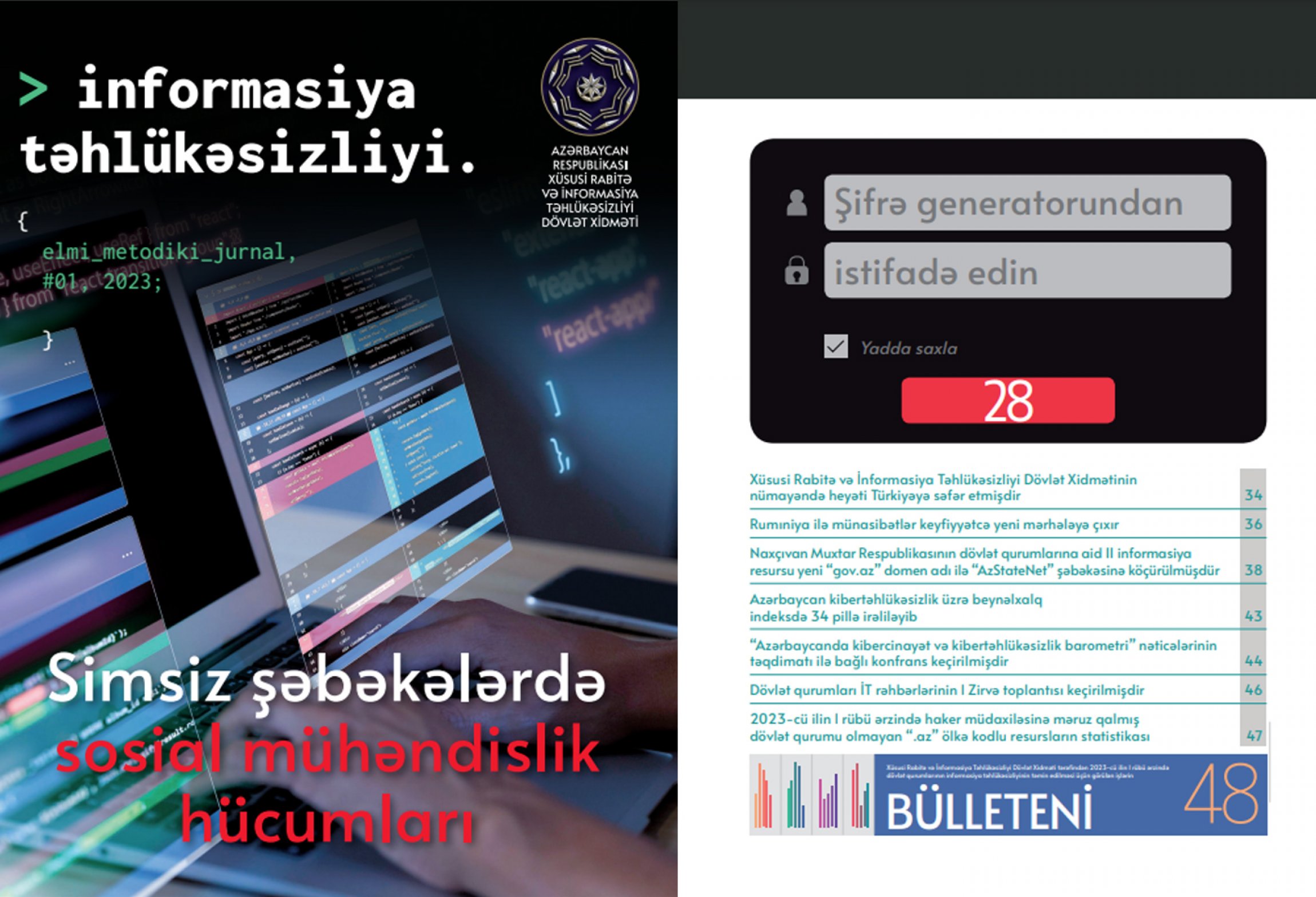 "Information Security" journal
---
Serious works are being carried out in the country regarding the protection, stability and continuity of information processes, protection of information resources of state bodies, prevention of threats in this area, assessment and management of risks in the field of cyber security in state and non-state information infrastructure entities.
Protection of national information resources, protection of national interests in the field of information was defined by the President of the Republic of Azerbaijan Mr. Ilham Aliyev as one of the directions of the national security policy. In order to successfully implement this policy and ensure the continuous development of the national information resources protection system, it is necessary to mobilize efforts, coordinate activities in the field of information protection, and strengthen awareness.
The "Information Security" magazine is created with the aim of mobilizing the efforts of state bodies, scientific institutions, research organizations on the implementation of state policy in the field of information security, coordinating their activities, and strengthening awareness work.
The magazine covers all aspects of national interests in the field of information, including the development of information technologies, informatization, physical, technical and cryptographic protection of information, as well as issues of personnel security.
Dear readers, we invite you to closely and actively participate in the issues of the magazine. We believe that with our joint efforts, the magazine will be successful in the field of information security, will fulfill the hopes, and will become a place where actual problems of information security are discussed.
We would like to thank the heads of state bodies, who are part of the editorial board, for their support in the creation of the magazine!